Dec 15, 2012
No Comments ››
admin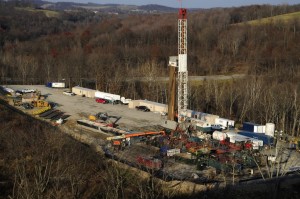 Frongillo on Fracking:
Statement on Vote to Ban Gas Drilling
September 11, 2012
I grew up here in Caroline. I've lived here all my life.  As child, I walked with my mother along our dirt roads picking up trash thrown from car windows. In summer, I caught grasshoppers in the fields near my house, and in winter I laid in quiet snowy fields. I've hiked our state forests and along our streams, and I've looked up at the brilliant stars at night.
I gave up joining the Peace Corps to serve this community, which has been the most meaningful work in my life.
Over the years, I've watched our town change. My dirt road is now being paved. Fields have grown houses. At night, a streetlight obscures the stars.  Rain now comes in downpours. In winter, our snowpack is disappearing, and in summer, our streams are running dry.
In Caroline we have a long history. We have people in this room whose families have lived here for generations. We've faced hard times and we've overcome them.
We are facing hard times again now.  For many families, gas drilling seemed like a good opportunity. When the salespeople knocked on the door, many signed leases. Many families that didn't sign, found out that their neighbors did, and because the gas would be taken anyway, said, "I might as well sign too."  Soon, we learned 55 percent of our town's land was leased.
But we didn't know what we were getting into.  We heard stories from other communities about water contamination, illnesses, death of farm animals, and water that could be set on fire.
I've watched this public process unfold for the last year and a half.  I am grateful for the many hours of research, advocacy, organizing, and passionate citizen participation that have led us to tonight. We've witnessed the largest citizen petition in the town's history — signed by half of all voters — and an unprecedented election, many public meetings, citizens writing emails and letters, and giving testimony at our many meetings and hearings. I've heard from citizens on this issue more than any other.
I feel the pain expressed tonight — the fear, sadness, anger, and frustration. And I feel the love, hope, and courage.
For me, this issue comes down to two views:
First, are people who are struggling, and see gas drilling as a way to keep land in the family. No one wants to tell their kids that to make ends meet they had to sell land which has been in the family for generations.
Second, are people who see gas drilling as a threat to everything they hold dear and love.
In my seven years serving on this council, this is the most important decision I've faced. I take seriously my role to represent everyone, weighing private needs against the public good.
Some say this issue is about landowner rights. I respond, we all respect our freedom and agree we have the right to work our land and operate our businesses. Yet, when impacts of our actions cross property boundaries and burden taxpayers, harm neighbors, or threaten public health, it becomes the Town's responsibility to get involved.
Some say we have rushed.  I respond, over many months we have done our due diligence. We have sought legal advice from multiples sources. We have put multiple drafts of this law out to the public. We have held many public meetings. We have received and considered carefully written, verbal, and e-mail testimony.
Some say that prohibiting this industry is an extreme action. I respond, extreme is introducing a new industry that is chemically intensive with unproven technology; thousands of heavy truck trips that rut up our roads and damage our bridges, raising taxes for seniors and families on fixed income; radioactive contamination from radon and air pollution from venting methane; transportation of hazardous radioactive waste through our town, putting our firefighters and paramedics at risk from dangerous chemicals; highly toxic chemicals which do not have to be disclosed under law by an industry which has been exempted from the Clean Water, Clean Air, and Safe Drinking Water acts; earthquakes rattling our windows; surface spills, blowouts, and well casing failures – which the industry's own data reveals is a minimum of 6 percent ­of wells drilled – risking permanent contamination of our drinking water; influx of out-of-state workers, increasing crime rates and rental prices, and forcing out our vulnerable working families; industry which destabilizes our housing prices and threatens the ability for homeowners to secure a mortgage; a boom bust economy that drives out our local businesses, puts our farms under, destroys our tourism base, and drives up costs for residents; fragmentation of our town with pipelines, access roads, staging sites, and compressor stations; and introduction of a 24-hour industry that destroys our town's rural character. All this is what I call extreme. Many of these impacts are irreversible. A ban on this industry until it is proven safe is both reasonable and conservative.
Some say we risk legal challenge. I respond, 140 communities across New York State have passed bans or moratoria, and only two have faced legal challenge. Courts have ruled in both cases in favor of our right to protect our communities.
Moreover, failing to pass this ban would open our town to liability, including from downstream impacts. Caroline is on the divide of the St. Lawrence and Chesapeake watersheds. As water becomes more precious, we have a responsibility to our downstream neighbors, including the tens of thousands of people who draw drinking water from Six Mile Creek and Cayuga Lake.
Some say this is a state issue and that we should trust the D.E.C. regulators.  I respond, I wish we could trust our state government to protect us. However, despite a record-breaking 70,000 public comments, the D.E.C. has not done due diligence.
There has been no comprehensive health impacts study looking at how gas drilling will directly or indirectly impact the health of our children and elderly.
There has been no comprehensive study of how gas drilling would impact our first responders, property values, home mortgages, existing businesses and economies, local community character; and our roads and bridges.
There has been no comprehensive study of how allowing gas drilling on a town- or state-wide scale would impact our landscape, water, air, and greenhouse gas emissions, nor where the toxic wastewater will be disposed.
Governor Cuomo has said his decision on fracking will be based on facts and science. However, the D.E.C. has given the gas industry unprecedented access to influence regulations, while ignoring independent experts and scientists which can share critical facts and the latest science.
More disturbingly, Brad Field, the head of the D.E.C.'s Division of Mineral and Mining, is a climate change denier.  He's on record dismissing the science that says climate change threatens our health and well-being and is caused by humans. How can someone who is in charge of the most important scientific review in the state's history be trusted when he dismisses the conclusions of 98 percent of scientists studying a directly-related issue?  That's like putting someone in charge of regulating the tobacco industry who does not believe in lung cancer. It's irresponsible and dangerous.
With unprecedented influence of money in politics, we can no longer trust the state and federal governments to protect our citizens. Local government is the only level of government left to advocate for the health and well-being of its citizens.  We have the responsibility to ensure that our citizens can go to bed at night without worrying about our health, home values, drinking water, or kids' safety. We have a responsibility to ensure that everyone in town has the opportunity to prosper, not just a few.
Some have said we need gas drilling to survive economically. I respond, a ban ensures that we choose not the false hope of a boom and bust economy reliant on multinational corporations with no tie to our community to solve the challenges that we face, but instead choose a future, by and for Caroline citizens.
We're also part of a larger story.  Like everywhere in Upstate New York, we're facing economic crisis, unraveling of community as young people leave for cities and farmers have to sell land just to make ends meet. Every two weeks, our food pantry now serves a third of Caroline's families.
We're facing increasing burdens from federal and state governments that are forcing local communities to pay through property taxes services once paid by those with the ability to pay. Rising taxes are forcing struggling families to shoulder more than our fair shares.
We're facing increasing inequalities — the 1% becoming richer than it's ever been, and rising corporate power that is corrupting our democracy. We need to return to taxing the 1%, those with means, so we don't have to turn to desperate means and dangerous industries to pay our tax bills.
We're facing the fiscal impacts of our town's second 100-year storm in five years which caused hundreds of thousands of dollars of damage to our roads and bridges.
We're facing the hottest year on record, water shortage, and drought, with 50 percent of U.S. counties declared disaster zones by U.S.D.A. because of devastating droughts that are the worse than the Dust Bowl, and rising food prices, with no end in sight.
In the face of converging crises, insecurity, and uncertainty, we yearn for security, assuredness, control, and self-determination. But gas drilling will only worsen these crises. Fracking is part of the old fossil fuel economy. Drilling will move us further away from our community and worsen our reliance on the multi-national corporate economy that created these crises.
As a town with a strong history, we believe strongly in our community's to self-determination, and to choose our own destiny. Caroline's Comprehensive Plan, literally written by citizens, sets a vision of a safe, affordable town with a vibrant local economy, clean water and air, healthy forests and farmland, and a revitalized farming community for future generations. That's the future we have said we seek.  Enacting this ban, we choose to affirm that the collective vision that we articulated for ourselves is still the vision that we wish.

We were sold on gas being a clean bridge fuel to the future. Instead, it turns out to be a bridge to catastrophe. Fracking does not just threaten our economy, water, and health, it threatens our climate. Fracking for shale gas would release massive amounts of methane — a dangerous climate-disrupting gas that is 105 times more powerful than carbon dioxide in trapping heat in our atmosphere.
While CO2 emissions are down, methane emissions are now almost half of U.S. climate pollution — and growing. The gas industry is the largest source of methane pollution in the country – double what was previously thought. Due to methane leaks and energy-intensive methods, fracking may be worse for the climate than coal.
Tompkins County's Planning Department estimates that one 8-well pad would release over its operational span more emissions than all of Tompkins County 100,000 residents would in a year.
Fracking would undermine the work of Energy Independent Caroline and all those advancing a vision of transitioning away from fossil fuels that are destroying our future and building a clean economy so everyone can prosper.
We are not alone. Our town's experience is playing out in communities around the world. I have been to the United Nations, where I learned that in community after community, country after country, fossil fuel extraction is destroying communities, poisoning democracy, deteriorating our atmosphere, and putting all our lives at risk.
We did not ask for it. Our vote tonight is part of the same story playing out in the mountaintops of West Virginia, the coasts of the Gulf of Mexico, and the boreal forests in Alberta, Canada, where ordinary citizens are joining together to protect the communities they love against the powerful fossil fuel industry.

For me, this is a moral issue. And in the moral arc of history, we New Yorkers have led.  New York women led the fight for the right to vote. New Yorkers have led in fighting for the abolition of slavery through the underground railroad.  Imagine a time where our economy was inextricably linked with an activity that was inherently immoral – and the courage it took for people at that time to say, "we're all benefitting, but this is wrong. It must stop."
We are in such a time now. Let this be the time in history that we came together to start turning the tide away from corporate power and the deadly fossil fuel economy that is burning away our future. Let this be the time in history that our nation, instead of being the greatest source of destruction on Earth, once again became the beacon of freedom and hope for the world.
We have a responsibility to lead our nation forward. And that begins right here, right now, in this town Hall, in this small rural upstate New York community.
This vote is not an end, it is a beginning.  Our future is uncertain. We have an opportunity, here tonight, to give it our best shot.
To meet this increasingly uncertain future, we must return to community – to a local economy where we rely on our neighbors more than we rely on foreign corporations. We must return to creating a prosperous future for everyone, one that builds resilience to face the challenges.  We must revive our rural economy to value stewardship of the land – be it harvesting timber sustainably, growing grass for pellets for heating homes, putting up solar farms to generate clean electricity, or setting up bed and breakfasts to serve the tourists that frequent our town.
And this transition is already beginning. Local businesses are leading the way to buying local. Young families are moving to Caroline. Community-supported farms are sprouting up as a new generation of farmers till our soil.  I'm inspired by Erick Smith's Cayuga Pure Organics, who is selling directly to restaurants and markets across the state, and can't keep up with demand. Families are once again planting food close to home, and the Brooktondale Inspirational Gardens are growing healthy vegetables for the food pantry. Homeowners are tightening up their homes. Our town's new office building is super-insulated, powered by solar panels and heated by geothermal – all without fossil fuels.
We have much more work to do.  And despite our challenges, I am hopeful.  Throughout our history, we have met our challenges as they have come. And we will meet our uncertain future together, as one town.
Witnessing the citizen participation over the last year and a half has been one of the greatest inspirations of my life.  This resulting law honors our government's highest purpose: a venue for our community to work together to meet our common challenges and embrace our common opportunities. We need all of us to make it happen.
This vote is an opportunity to affirm our fundamental belief that we, the people, are still the ones who choose our own destiny.
I cast my vote to protect my hometown, which I so passionately love.