Dec 14, 2016
Comments Off

on How to Make a Difference Now and After You Graduate — The Ultimate Guide for Change On & Beyond Campus
admin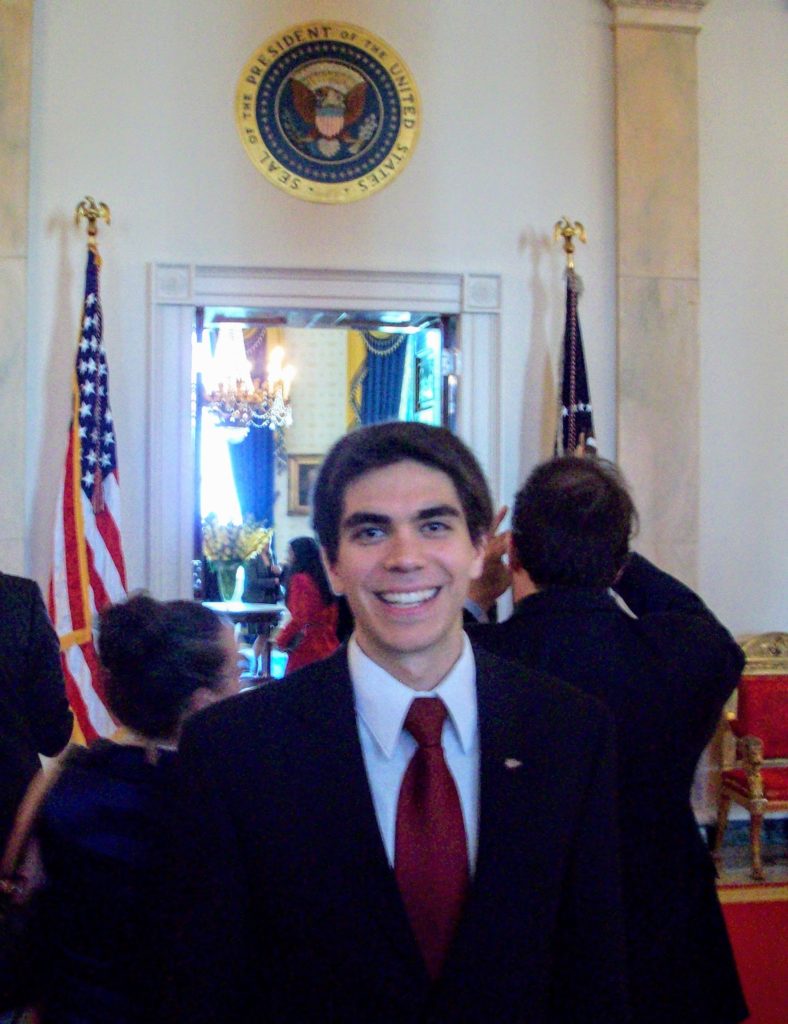 I get asked frequently by students when speaking on campuses around the country how to make a difference after graduation.
After being elected at age 22 as the youngest public official ever in Caroline NY over a decade ago, I've observed a lot.
Having experienced everything from leading countywide campaigns to drafting my state's climate plan to traveling to U.N. talks on five continents to meeting President Barack Obama to helping ban fracking in New York State, I've developed strong opinions about:
– What makes change and what hinders it
– What open doors and what closes them
– What builds grassroots movements and what stops them
The post is intended to answer all the most common questions I get about how to become a changemaker and make a difference in the world, locally to globally. I compile the best resources that I've come across in over a decade working for change in elected office and beyond.
It's the toolkit I wish I had when I graduated.
There's tons of valuable content, including:
– How to take meaningful action in the age of Trump (Get Strategic)
– Unite and conquer: how to build coalitions that win and last (Get Savvy)
– Claim your FREE 30 minutes session with a personal success coach–up to $200 value (Ground Yourself)
– Offset your university's greenhouse gas emissions for free (Change Your Campus)
– Learn 198 tactics for nonviolent direct action  (Make Headlines)
– Get fiscal sponsorship for your project (Raise the Roof–and Funds)
– Apply to be trained by the nation's top young elected officials to run for office (Run For Office)
– Become a youth delegate to the U.N. and earn your MBA in sustainability (Find Your Dream Team)
– And much more…
My tips are grouped into sections, all including resource links. Here are the sections in this toolbox:
Toolkits
Books
Training
Inspiration
Campus Organizing
Media
Fundraising
Run for Office (yes, I mean you)
Find Your Dream Team
Is a must-see resource missing? Please drop me a line. Enjoy!
Get Strategic   | TOOLKITS 
My teacher and friend Rob Young, who took on the mafia to create a composting business and later a Republican governor to create New Jersey's first department of sustainability, said, "never cede the territory of the possible." Good advice.
Did you ever wish you had a step-by-step guide to change the world? Here are the best and most comprehensive toolkits I've seen for strategy, planning, resourcing, and coalition building for leaders who want to bring change to their communities and beyond:
Get Savvy   | BOOKS
What if you could condense 60 years of life experience and wisdom into a few hours? That's the power of books. Every changemaker needs a personal library. Even in his prison cell, Nelson Mandela built one. When I moved to Freiburg, in my suitcases I carried these books:
A few more must-reads:
Ground Yourself    | INSPIRATION
Life is a spiritual journey of growth and contribution. On that journey, we need practices to transform our inner world, for only then can we transform our outer world. We need stories for our lives and our generation, for these stories move us and others to rise together and go for our dreams.
Get Trained   | TRAINING  
The world's top climbers train rigorously before attempting an epic accent. Isn't changing the entire world more challenging than climbing a mountain?  Let's train with the best:
Change Your Campus   | CAMPUS ORGANIZING  
Do you ever think, "as a student I have no power?" The world disagrees: this month, institutions with assets worth over $5.2 Trillion (with a T) have divested from fossil fuels that are threatening life on Earth, all because students at Swarthmore started organizing to divest their campus of coal. All actions, taken with clear intention, send out ripple effects that can change the world.
Supercharge your campus organizing for sustainability by using your biggest points of leverage:
Toolkits
Make Headlines   | MEDIA
Stories change the world. Stories are how we share and remember. Stories are what the best communicators use to influence and enroll people for action. What's yours?
Raise the Roof (and Funds)  | FUNDING
As Maria Nemeth writes in the Energy of Money, money is a form of energy. Your relationship with it, and all of life's energies, determines your success and ease in your life. And in life, the more you share energy, the more it flows back to you. Energize your work:
Run For Office | GET ELECTED
Have you thought about running for office? Think "I'm too young" or "someone else is more qualified" or "I don't have what it takes"?  So did I.  I was asked to forgo the Peace Corps and serve my community in public office when I was 21 years old, and I'm here to say you are capable of more than you can dream of. Take the step, your community, nation, and world needs leaders — I'm asking you to consider running.
Other resources for changing politics:
Find Your Dream Team   | ORGANIZATIONS

Get plugged into the top teams working for change. Here are some of the top organizations in the environmental and sustainability space. For an even more extensive list, see:
In addition to all the organizations I've shared listed above, here are a few organizations that have influenced my life:
SustainUS

organizes US

youth delegations to UN talks

for sustainable development and climate change. They opened my eyes to our interconnected world and the arena of global policy negotiations.

The Climate Reality Project

gave me the opportunity to learn from former Vice President Al Gore to communicate the climate crisis.

Want to earn an MBA to make a difference in sustainability or social change? Net Impact is a community of more than 100,000 enterprising students and young professionals transforming their passions into world-changing action. Check out their webinar series archive or start a chapter.
Going forth 
Did you enjoy this post?  Any favorite parts or things missing?  Do you have your own resources and tips about making change beyond campus?  Please let me know!
I look forward to continuing the conversation — there is so much more to share and I'd be happy to arrange a talk on your campus or event.